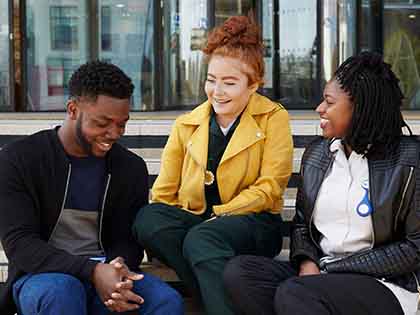 Top Tips for starting university
Relax
Take a deep breath and try not to worry too much. Remember, everyone is in the same position as you, coming to a new city and starting somewhere they don't know anyone. Just relax and be yourself and you will start to make new friends and feel at home.
Be open minded
University is a great place to explore different things you may not have had the opportunity to do before, like joining a sports club or a society. You may find something that you love to do and turn it into your new passion – be open minded with what's available to you.
Get involved
Make the most of welcome week and freshers fair, it's a great opportunity to meet other students on your course and those that you may not have any classes with. ARU College and ARU have numerous events going on throughout welcome week and throughout your whole time with us, there will always be something to get involved with. Make sure you keep an eye on what the Student's Union are doing.
Enjoy yourself
University isn't just about turning up to lectures and passing all your exams, it's also about the social experience, making life-long friends and making memories. Take full advantage of being a student and enjoy yourself – both in your lectures and outside.
Useful links
Preparing for your studies
Things to do in Cambridge 
Things to do in Chelmsford