October 25, 2017
Studying Art and Design
I had the pleasure of studying BA (Hons) Illustration and Animation through the ARU College Art and Design foundation pathway.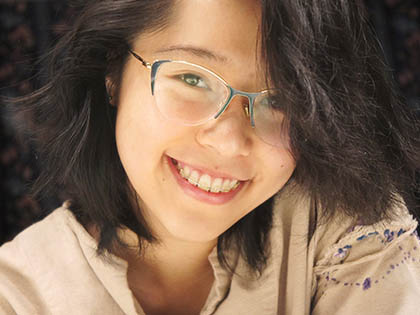 The foundation allowed me to create a future in a field I had great passion for and have now made it into a career.
Throughout my time studying at ARU, I have always wanted to return back home to Vietnam at the same time having anxiety of finding a job after. I found it was a great platform to establish myself and constantly looked out for opportunities. As the illustration and animation industry is fairly premature, I was also worried it would be difficult to gain the kick start to my career and experience.
Whilst at ARU, I pitched a project to a famous band in Hanoi which was chosen and it was great learning experience. It was motivating that they liked my work as we all as getting paid for the job was rewarding. I even got an internship with Tofu Games as a concept artist and animator in my second year which made me understand the work undertaken in the production pipeline.
These experiences improved my CV and after graduating I finally returned home to Hanoi and since then my career has definitely set off. I have worked on several commissions varying from visual effects for commercials, concept arts for commercials, concept arts for children's books to series of illustrations. In January, I was commissioned to make two animated short films for a TV channel (for the lunar New Year) and a Buddhist restaurant (for its opening). I have worked on a series of key visuals for Coca-Cola new year 2017 TV advertisement which was a great experience working on an internationally known brand. Currently, I am working on a flipbook for a Vietnamese comic series called Long Than Tuong and I am also working on another animated music video for a young Vietnamese folk singer.
I hope to encourage other students to join ARU College's Art and Design pathway.
Phuong Nguyen
BA (Hons) Illustration and Animation
Vietnam