October 25, 2017
My First Impression of Cambridge
As an overseas student, I see Cambridge city as a place to study in which many famous colleges are located. During my first three months I have lived and studied here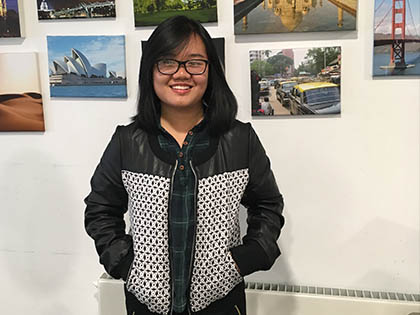 As an overseas student, I see Cambridge city as a place to study in which many famous colleges are located. During my first three months I have lived and studied here, I have found that this city is not just only for education but also a peaceful and integrated city of culture. Words are not enough to describe the city and I just want to tell you about my first impression when I arrived.
As I remember, the weather was cold the air is fresh and I was able to breathe out steam, which never happens in my home town in Vietnam. There are many ancient colleges in Cambridge which are similar to castles and lawns. Cambridge is a city with lots of bicycles mostly used by students, which is great for healthy exercise and no cost transportation. I also found that the Cambridge people are polite, friendly and warm-hearted. I had an experience when I got on a wrong bus and asked a passenger how to find the right one. He guided me to the previous bus stop and asked me whether I'd like to use his bus card.
If you are coming from abroad and everything seems strange and unpredictable, a place like Cambridge with lovely people will make you feel respected and less homesick.
Kim Van Yen (Lucy)
BSc Accounting and Finance
Vietnam