June 1, 2022
The Queen's Platinum Jubilee – June 2022
2022 marks the year that Queen Elizabeth II becomes the first Monarch to celebrate a Platinum Jubilee, after 70 years of service.
The Platinum Jubilee Central Weekend takes place from Thursday 2nd June to Sunday 5th June 2022. This is an extended Bank holiday weekend and as such, our offices will be closed on Thursday 2nd and Friday 3rd June.
Jubilee, and other celebrations like this, are renowned in the UK for their traditional street parties, where neighbourhoods get together to eat, drink, and decorate their houses with bunting.  If you're not getting involved with a local street party, we've listed some events local to our Cambridge and Chelmsford campuses that you may wish to go along to, as well as some ideas for creating your very own Jubilee party.
What's on in Cambridge and Chelmsford?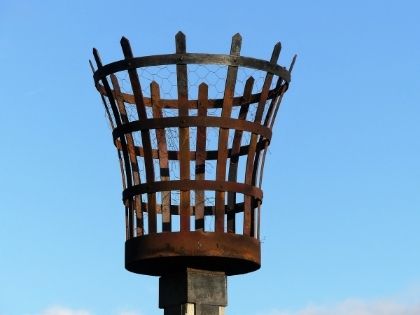 Cambridge
Thursday 2nd June 2022
Beacons are being lit up across the country to mark the occasion and Cambridge will be getting involved with this on Thursday 2nd June at 9.45pm at Castle Mound on Castle Hill. The event is being organised by Cambridgeshire County Council and Cambridge City Council and members of the public can also enjoy music and entertainment from 8.45pm.
Sunday 5th June 2022
The city council is also holding a free open-air Jubilee concert on Jesus Green on Sunday afternoon, from 3pm – 5pm. Live music will be played from Cambridge Groove Orchestra and Swagger.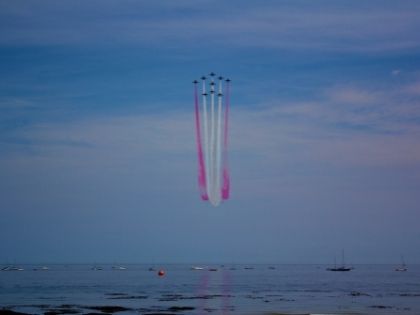 Chelmsford
Thursday 2nd June
If you're lucky you may be able to catch a glimpse of the Queen's Jubilee flyover, with Spitfires and Red Arrows set to fly over Essex between 12.40pm and 1.15pm BST on Thursday 2nd June. You can find more information about this here.
Sunday 5th June
Tile Kiln Church in Chelmsford are hosting a free Jubilee celebration (from 11am-2pm) with stalls, games, tea and coffee, scones, an ice-cream van, and a hog roast. You can also bring your own picnic and (hopefully!) enjoy some of the British Summer. Where: Robin Way, Chelmsford.
Chelmsford will also be hosting Jubilee Picnic, as part of the Chelmsford Festival, on Sunday. This will include free entertainment, and art, music, and dance workshops and will take place at Parkway, CM2 0PG (a 10-minute walk from the Chelmsford Campus).
How can I create my own celebrations?
If you're looking to create your own fun from the comfort of your own home or student accommodation, then we have put together some ideas to help you organise your very own Jubilee party!
Organise a bake off
Get together with some friends, bake some cakes, and judge each other's creations! You can even try to stay on theme by creating a Victoria sponge cake, or cupcakes with red, white, or blue icing.
Have an afternoon tea with scones
If baking is not for you, then why not grab some scones from the shop and organise your own afternoon tea – top them off with clotted cream and jam to make it traditionally British!
Make your own bunting
If you fancy getting crafty, you can have a go at making your own bunting. If you don't have access to any fabric, all you'll need is some coloured paper (or plain paper and coloured pens) and string to create your own red, white, and blue British bunting – perfect for decorating your party!
Create a party playlist
You can't have a party without music! Create or find a playlist of British artists including Adele, Ed Sheeran, Harry Styles, Take That, and of course, Queen!
We'd love to see what you're getting up to on and around campus this Jubilee weekend, so please feel free to tag us in your stories and posts @arucollege.